Event: 21/02/2014 - 22/02/2013
Direct from Las Vegas
Dean Martin and Jerry Lewis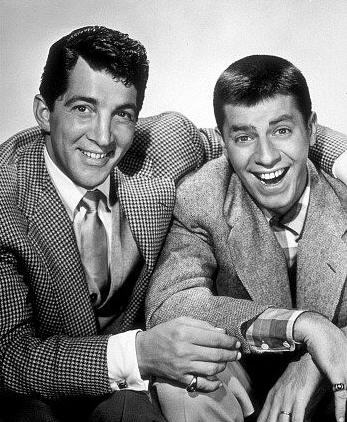 Martin and Lewis were the hottest act in America during the 50's.
Photo: Wikimedia
Dean Martin
and
Jerry Lewis
were the hottest act in America during the early 50's. Dean Martin was the straight man and Jerry Lewis added the comedy.
The pair met in 1945 but didn't perform together as a duo until July 1946 at Atlantic City's 500 Club. Before they teamed up Martin was a nightclub singer, while Lewis did a comedy act in which he lip-synced to records. As a team, they worked in nightclubs, radio, television and films. Their separate identities helped them launch successful solo careers after they parted ways.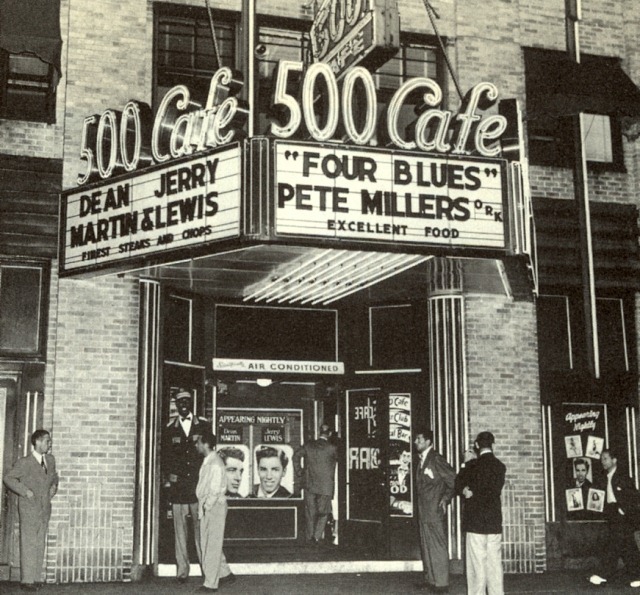 The 500 Club in 1946 when Martin & Lewis teamed up for the first time. You can see Dean Martin looking to the left.
Photo: www.pdxretro.com/wp-content/uploads/2011/07/500-club-exterior.jpg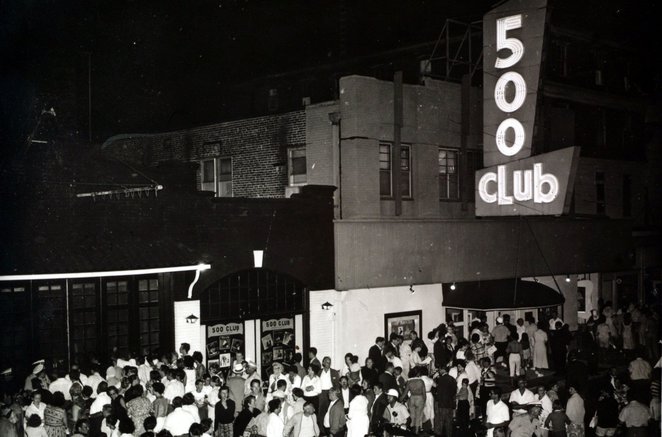 Atlantic City's 500 Club was the place to see the best performers. Photo: www.media.nj.com/inside-jersey/photo/500-clubjpg-2576ebb4c594a165.jpg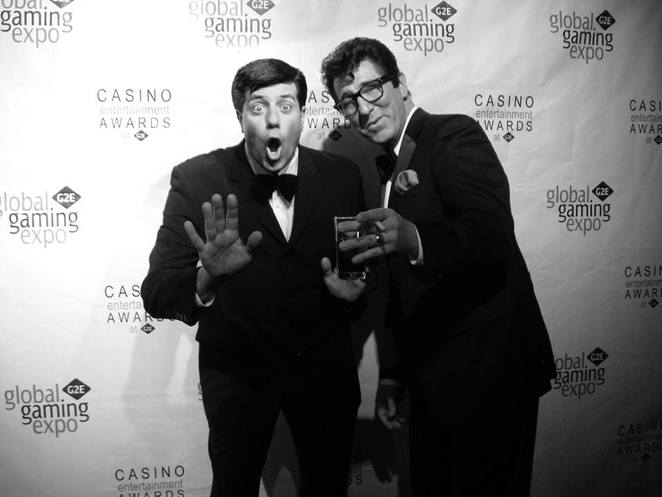 Tony Lewis and Tom Stevens. Photo Facebook
In April of 2012 Tony Lewis placed a long distance phone call to Las Vegas after watching Tom Stevens performing on YouTube as Dean Martin. They talked about teaming up, and little did they know what would come about in the year to follow.

Photo: www.tonylewiscomedian.com.au
The both of them just 'clicked' and this led to performances in Australia, around the US, Las Vegas, and US TV shows - pretty much following the same path as Martin and Lewis. They were quickly becoming an act in demand.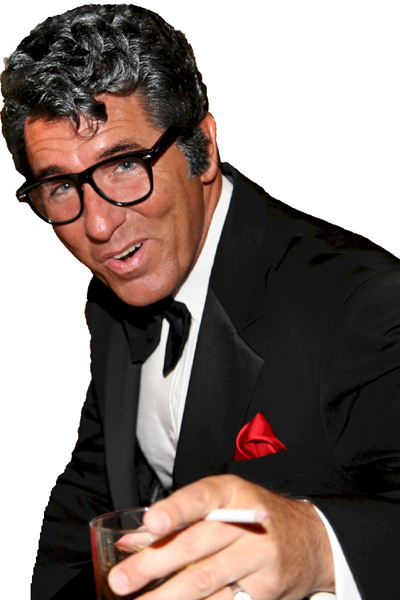 Tom Stevens Dean Martin
Photo: www.lvimpersonators.com
Here's your chance to capture the spirit of Dean Martin and Jerry Lewis in "The Martin and Lewis Tribute Show" which pays homage to the two iconic legends.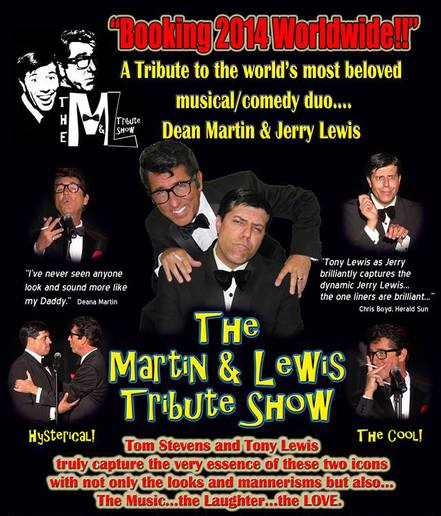 Martin and Lewis Tribute Show. Photo: Facebook
The act is in a class all its own. Never have two artists captured the very essence and chemistry of the celebrities they perform as have Tom Stevens (Dean Martin) and Tony Lewis (Jerry Lewis). These two incredible performers have each had success on their own, very much like Martin and Lewis.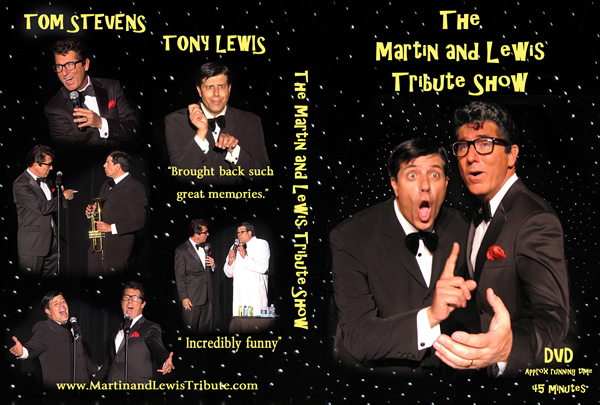 Martin and Lewis Tribute Show. Photo: Facebook
Having spent the last 27 years performing throughout Australia, Tony Lewis has created a name for himself as the ultimate Jerry Lewis tribute artist. His one man show has sold out countless venues, and earned him the respect as one of Australia's best entertainers.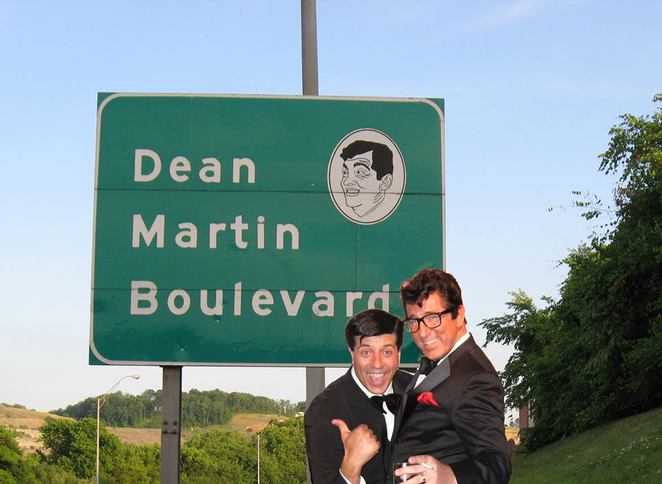 Photo: Facebook
Since his first appearance at the Dean Martin Festival in 1998, Tom Stevens has earned his title as "The Best Dean Martin Tribute Artist". Even Dean Martin's daughter Deana said "I've never seen anybody look and sound more like my Daddy." Having spent the last 11 years in Las Vegas, Tom has amazed audiences with his uncanny tributes to over 100 celebrities.
Together they are undeniably a one of a kind show that will make you feel as if Dean Martin and Jerry Lewis are still performing together today. Not only will this show bring back memories to those who remember the Martin and Lewis era, but will also entertain a whole new generation of fans who will grow to respect the talents of these two tribute artists, hailed as the best in the world.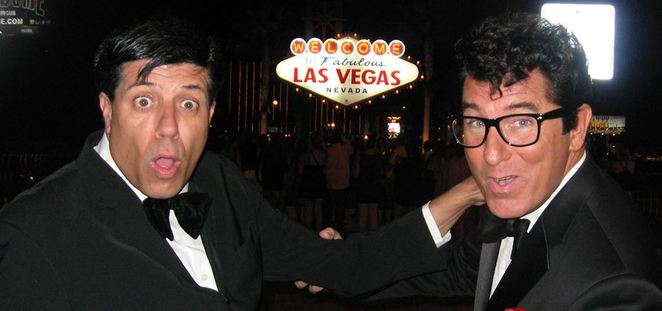 The Martin and Lewis Tribute Show direct from Las Vegas. Photo: Facebook.
Both performers are currently performing in Las Vegas and we're lucky to have them in Adelaide as they're only visiting two Australian cities.

Photo: Facebook
For a night of laughter, great music and nostalgia, The Martin and Lewis Tribute Show will take you on a trip down memory lane.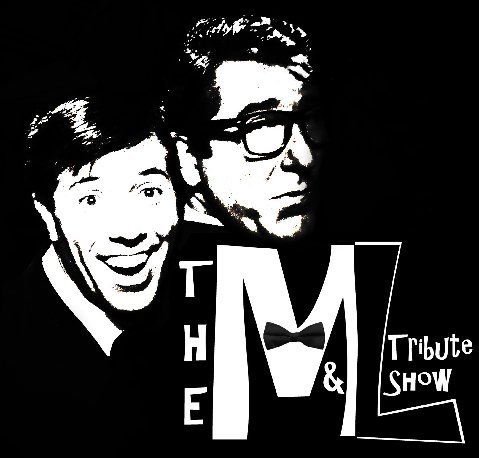 Photo: Facebook
Why not surprise somebody special - they'll love you for it!
Check out the two in action
here
---
COURT HOUSE - An Australian performer has joined an American with South Jersey ties to form an act that pays tribute to Dean Martin and Jerry Lewis.
The act debuted in Australia last October, made its first appearance in the United States in Nevada on Mother's Day and will come to the East Coast for the first time for 7:30 p.m. shows at the Performing Arts Center of Middle Township on May 17 and 18.
The catalyst for the act has been Tony Lewis (no relation to Jerry) who has been performing in Australia for 27 years and is recognized as one of the most popular entertainers in that nation. In recent years he has been doing a one man Jerry Lewis show before sold out audiences there. That inspired him to add Dean Martin to the tribute act, but he wanted to find the right performer to fill the bill. So he sent out a call to America for candidates for the new act.
Enter into the picture Las Vegas performer Tom Stevens, who recently completed his 500th show there and includes Martin in his repertoire of star impressions. Stevens had performed at the fourth-annual Dean Martin Festival in Steubenville, Ohio, Martin's home town, and was so well received that he was invited for return engagements. While there he sang with Martin's daughter, Deana Martin Griffeth, after which she commented she has "never seen anyone look and sound more like my daddy."
With those credentials, Stevens contacted Tony Lewis and sent him a copy of his video and Lewis responded with his own. The chemistry was right and soon an act was formed for the Australia initial performance.
"I was blown away at the positive reaction we got from the audience there," said Stevens." I decided that we had to bring it to America soon."
Stevens said the show is especially appropriate for this area because it brings back memories of the now defunct 500 Club in Atlantic City where Martin and Lewis starred. Lewis also starred as a single act in Wildwood after they separated.
Stevens, a native of Long Island, is no stranger to South Jersey. Two years ago he performed a benefit at The PAC. His mother, Stella, resides in Mays Landing and a sister, Mary Jean, a nurse at Cape May Regional Medical Center, lives in Ocean View.
Tickets are $25. Call 609-463-1924. The Performing Arts Center is situated at 212 Bayberry Drive in Cape May Court House, one mile east of exit 10 of the Garden State Parkway. There is free parking on the premises.